DB Schenker celebrated the ground-breaking ceremony for the construction of a new logistics center together with the port operator, Duisburger Hafen AG. In future, DB Schenker will use the new facility at duisport to consolidate, pack and ship parts and vehicle components for the worldwide production network of the Mercedes-Benz Vans division.
Guests at the ceremony included Erich Staake, Chairman of the Board of the duisport Group, Dr. Thomas Böger, Management Board Member for Contract Logistics/SCM at Schenker Deutschland AG, Duisburg's Mayor Sören Link and Dr. Jörg Homering, Daimler AG, Head of Supply Mercedes-Benz Vans.
The new location boasts impressive dimensions as well as great strategic relevance. After Daimler had awarded DB Schenker in Germany the contract for handling some sectors of its parts and components logistics at the port of Duisburg, duisport provided a vast site of around 100,000 square meters with trimodal connections – i.e. road, rail and ship – on 'Mercatorinsel', an island in the port district of this city in the Ruhr area. Over the next few months, the first section of the project will involve the construction of a warehouse building with a floor area of 25,000 square meters and a 1500-square meter office block. The site also has the potential for further expansion and is located in the immediate vicinity of existing container handling facilities for onward transport to destinations all over the globe.
Dr. Thomas Böger, Management Board Member for Contract Logistics/SCM at Schenker Deutschland AG commented: "We are very proud to enter a new level of logistics partnership with our long-standing customer Daimler. This was possible thanks to the promising overall concept of process experience and an ideal location with optimum connections to an inland port. At the same time, we are delighted that we now have our own large contract logistics facility at duisport, a major logistics hotspot. We believe the duisport project is a major step forwards in the expansion of our activities in the contract logistics business."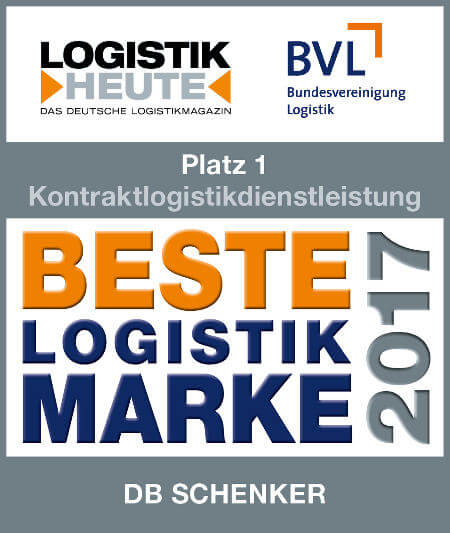 Joachim Stern, Managing Director Logistics for the Rhine Region of Schenker Deutschland AG, stresses the positive financial effect for the entire region: "In the course of the first expansion stage, we will create jobs for around 200 qualified employees at duisport. Once again, this will accentuate our logistics activities in this region and our role as major employer in the Rhine-Ruhr Metropolitan Region.
Dr. Jörg Homering, Supply Manager Mercedes-Benz Vans added: "Today, we are celebrating a major milestone of our long-standing collaboration with DB Schenker. We regard today's ground-breaking ceremony as the result of our successful cooperation. It additionally marks the continuation of the well-established business relations between our two companies. The strategically convenient location of the new logistics center at the port of Duisburg with its excellent transport connections and short distances to the inland terminal are an ideal starting point for providing optimum support for our global business."