Same-day delivery is a real buzzword right now at e-commerce and logistics firms alike. But what exactly does this current trend mean for service providers and infrastructure? Tobias Lenhart has some insights into the challenges for and impact on the players involved.
Flexible forms of delivery for success in e-commerce
Few modern trends rival the potential of e-commerce to change the way we live. Online retailers have been quick to learn that delivery times are one of the major factors in winning customers. This development has important consequences. Just a few years ago, the standard procedure was "Today's order arrives the next working day – or on the one after that", but we are now seeing a host of new options on offer.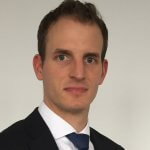 Tobias Lenhart, consumer solutions development manager
"Same-day delivery might present challenges for e-commerce and logistics companies, but it also offers considerable opportunities."
Parcel deliverers have been experimenting with scores of different approaches – transporting items in the trunks of cars, using time windows, or quick rerouting (to the recipient's workplace, for example).These solutions all have one thing in common – the speed with which customers receive their orders. Almost every parcel delivery company now offers same-day delivery. It works like this: The customer places his/her order before a specific time, and the delivery arrives on the same day as a result.
Delivery and distribution challenges
It goes without saying that this development is still in its early days, and we don't yet know the precise outcome. However, looking at the consistently strong increase in the total number of parcels, we can assume that this will have a considerable impact on the supply chain and its infrastructure.
While parcel services' hubs still handle standard packages, this is not necessarily the case for same-day deliveries, which can see the delivery route shortened in specific cases. In return, making optimum use of transporters' capacities becomes a more significant challenge.
At the same time, we are now seeing at least two waves, instead of just one, of transportation vehicles take to the streets of our towns every day. This results in a huge increase in traffic pressures in urban centers that are already under a lot of strain, and it makes the delivery process tougher. Intelligent route identification is therefore of key importance to a successful service.
Impact of same-day deliveries on logistics companies
During recent years, many companies built large bases that are normally located outside of densely populated areas. The reason for this was simple: Within Germany, it is possible to get a delivery from anywhere to almost every location within a single day. Rents are much lower outside of towns and cities, and capacities are higher. However, this structure does not work for same-day deliveries, which require a higher number of smaller warehouses located close to end customers in urban areas. Space is in very short supply in built-up areas.
Nevertheless, with their nationwide network of bases, logistics partners will remain important partners for e-commerce companies or perhaps become even more important. After all, unless online retailers can and want to assume responsibility for ever-more complicated logistics activities themselves, they will have to restructure their supply chains. They are therefore reliant on logistics service providers and their wide-reaching infrastructures. As a result, outsourcing might increase, along with interest in shared logistics centers, as individual warehouses will see their volumes drop sharply.
"Contract logistics: Same-day delivery could strengthen the partnership between the e-commerce and logistics sectors"

Tweet WhatsApp
However, this would place a lot of demands on the IT expertise of the contract logistics sector, as it will be necessary to process contracts much faster in the future. Just like in deliveries and distribution, this would open up opportunities for new or young operators.
Innovative approaches at different warehouses
The trend towards faster delivery times, tailored to the needs of consumers, poses a major challenge for service providers. Contract logistics firms operate dense networks and are ideal partners for delivery companies.
The issues mentioned here require comprehensive IT solutions. Young, dynamic companies and established operators often have similar requirements. However, some young companies have already developed such good solutions that other firms are viewing them as potential acquisitions. Additionally, companies from outside the sector, such as Daimler or Shell, are reaching for the business of digitally optimizing online retailers' supply chains.