Additive manufacturing is a recognized manufacturing process in many industries: a wide variety of materials can be flexibly combined into new components. In the automotive industry this has some influence on the supply chains of the manufacturers and on the service providers who ensure the supply chains. "In the future, it would be conceivable for manufacturers to print out individual components that are only needed in smaller quantities, thereby saving time and costs compared to the previous supply chain," says Christian Foltz, Partner Strategy & Germany at the consulting firm PwC.
From just in time to on demand
The consultants presented a study in January 2018, which evaluates the market for the 3D printing process. So far, for example, the car manufacturers use additive manufacturing, especially in the development of prototypes. However, in this sector alone, the market volume could increase from 340 million euros in 2015 to 2.61 billion euros in 2030. "Specialized 3D printing suppliers will divide the lion's share of the value chain among themselves. Just-in-time delivery will turn into on-demand 3D printing," says Foltz.
The original parts manufacturers would, in the future, build their own 3D printers in their authorized workshops to print original spare parts on site. By reducing logistics and storage costs, they could secure margins in the aftersales sector. This business now accounts for a significant portion of industry sales.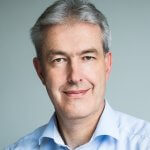 Frank Götze, Bugatti
"It was a very moving moment for our teams to hold our first titanium caliper from the 3D printer in their hands. It is a technically very impressive component, and at the same time, it is wonderfully esthetic."
Individual Design
Additive manufacturing offers users a lot of flexibility – in terms of materials, production or quantity: Lot size 1 is no problem. For the automakers a good way to offer their customers more individualized products. For example, Mini does that in the project "MINI Yours Customized".
Yet 3D printing is still far from high volume production because it is relatively slow and expensive. Therefore, the smaller and more complex and less costly a component, the more suitable it is for 3D printing.
Auto Industry: E-mobility and the replacement parts business | logistik aktuell
E-mobility will revolutionize the auto industry. Not only because new manufacturers with new ideas are entering the market. But also because traditional business models are disappearing – or at least severely contracting. For example, the replacement parts business. Thomas Mathives, director and member of the management board at Miebach Consulting explains how big of an...
logistik-aktuell.com
The process knows hardly any limits. Head restraints, air-free car tires that could be manufactured and maintained additively, catalytic converters, sensors, circuit boards, antennas and other components have long been printable. The Volkswagen Group alone today uses 90 such printers at 26 different locations. They rarely produce original spare parts that are in demand, such as a Porsche gear lever or an Audi water nozzle. "Reproduction on demand is a vision for us in order to economically and sustainably ensures the supply of less-needed original spare parts in the future. Regional printing centers would simplify logistics and warehousing, "explains Alexander Schmid, member After Sales and Sales at Audi.
Brakes for the fastest car in the world
But the most spectacular components in the industry today is the planned caliper on the front axle of the Bugatti Chiron, the fastest car in the world. For a caliper a laser melts 2,213 layers of titanium powder in 45 hours. After further processing, a highly filigree component with material thicknesses between one and a maximum of four millimeters is created. The caliper will now be tested and could replace the conventionally manufactured part in the future "It was a very moving moment for our teams to hold our first titanium caliper from the 3D printer in their hands," says Frank Götzke, Head of New Technologies in Technical Development at Bugatti Automobiles S.A.S. "It is a technically very impressive component, and at the same time, it is wonderfully esthetic."


Companies are searching for employees
The industry is desperately looking for experts: Last year, the number of job advertisements for 3D printing specialists increased by 88 percent to around 4,100, according to start-up Joblift. The leader among the sectors is mechanical and plant engineering, followed by the automotive industry and dental and medical technology with around 1,350.