International retail chains import enormous quantities of clothing, electronics and other consumer goods to Europe by ocean freight. China, Singapore, Malaysia and South Korea are some of the most in-demand exporters. Depending on their port of origin, goods take four to six weeks to reach their destination. Consumers demand products free of defects, so the logistics involved in shipping them are worth the time and effort only if the goods meet specific quality standards.
"We are positioned to conduct quality control tests all over Asia," says Joachim Schaut, Head of Ocean Customer Solutions Europe at DB Schenker. Every year, the logistics company oversees the transport of countless ocean containers to Germany. Many of the shipments are routed through Shanghai, Hong Kong, Port Klang or Busan, but even in minor ports, DB Schenker has a major presence. "Before goods are loaded onto the ship, we collect random samples and inspect them on behalf of our customers," explains Schaut.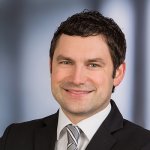 Joachim Schaut, Head of Ocean Customer Solutions Europe at DB Schenker
"We are positioned to provide ancillary services in all of Asia."
Multiple quality controls
Some tests are simple to carry out. For instance, employees count the number of buttons on dress shirts and blouses to ensure they're all there. If tests reveal a defect, the goods are returned to the manufacturer.
DB Schenker also offers functional testing. If the zipper on a purse catches, that product will not be exported. Sometimes, work can even turn into playtime when employees are called upon to perform technical tests on singing dolls, electric cars or talking toy cell phones. When collecting samples, inspectors ensure they are selected from different areas of a batch.
Logistics services at the point of origin
In the logistics industry, services like testing are considered to be origin value-added services (OVAS).In other words, they are ancillary services provided at the point of departure or origin. This includes assembling sales displays. "If a supermarket or a garden center wants to combine products from multiple suppliers to create a sales display, we can assemble the displays right where the products are being shipped from," says Schaut.
Using this method, flowerpots, gardening tools and accessories are combined into a display to promote sales of the products. Containers filled with this type of display don't need to be routed through the retailer's central warehouse. If the customer prefers, Schenker can have the units shipped directly to stores across Germany or the rest of Europe – and it can test them to ensure quality, too.
"#Quality controls for #consumer goods – in Asia, DB #Schenker tests electronics, textiles and toys."

Tweet WhatsApp
DB Schenker carries out many different origin value-added services (OVAS) on behalf of its clients. Here are some examples:
Consolidating shipments from multiple suppliers to optimize container usage
Fourth-party logistics provider Management
Price labeling
Assembling kits
Co-packaging