Again and again the same message: Block processing at the German-Austrian border, big traffic jams, annoyed truck drivers. In August, Tyrolean governor Günther Platter presented the plan for the first half of 2019. According to that plan, block processing will increase. Until June 30, a number of 17 are planned. For the whole year Platter expects "at least 30". This year, there will be a total of 25.
What it is about
Roughly 2,250,000 trucks passed the Brenner in 2017, 8 percent more than in the year before. The state government of Tyrol is aiming for a limit of 1,000,000 trucks per year. A large part of the traffic will be transferred to the railways. The Brenner Base Tunnel between Austria and Italy is currently under construction. If all goes well, it will open in 2026. Then the world's longest railway tunnel, Tortola, 64 km long, will connect Tulfes in Austria with the Italian community of Franzensfeste near Bressanone. Or let's say: it connects Tyrol with the province of Bolzano.
In order to restrict truck traffic towards the Brenner already now, the Tyrolean state government regularly uses the means of block processing: on the respective days, the lorries on the Inn Valley motorway A12 near Kufstein are slowed down or stopped as early as 5 o'clock in the morning.
"Block processing" or "dispensing"
The term block processing is considered blurred or even misleading to many. Because the trucks are not admitted in groups, but individually. The Austrians therefore prefer the term "dispensing". But no matter what you call it: On the said days, 250 to a maximum of 300 trucks per hour get the green light to continue on the road to Brenner. One truck every 12 seconds!
Disaster or not that bad? How does block processing affect logistical practice at DB Schenker? Our editors spoke to Manfred John. He manages the production of the office Munich (land transport, logistics) of the Schenker Germany AG.
logistik aktuell: Mr. John, the Munich office keeps in touch with Austria and Italy on a daily basis. How strong are the impairments on days with block processing?
Manfred John: We need the Inn Valley motorway, among other things, for system traffic to Kufstein, Innsbruck and northern Italy. System traffic means: same departure and arrival times every day. By block processing at the border we lose 60 to 90 minutes. It takes even longer if in Austria or Italy was a public holiday on the day before which causes vehicles to back up.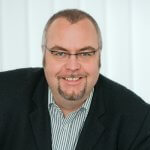 Manfred John, Production Manager, Munich Office (Land Transport, Logistics)
"On days with block processing, our drivers lose between 60 and 90 minutes on the border."
What does it mean for system traffic when trucks from Germany arrive late in Kufstein or Innsbruck?
The shipment misses the connection and does not arrive in time for delivery. If our line vehicle from Munich reaches the transshipment in Kufstein or Innsbruck with several hours delay, the local traffic is already gone. As a rule, the recipient then has to wait one day longer than agreed on the shipment.
Does that happen often?
No. These are exceptions. We know the dates for block processing. We coordinate this with our customers in time and take into account waiting times. If it's possible, we'll send the trucks off earlier. Of course, all that does not make our transport service cheaper.
Your drivers are unlikely to be enthusiastic about the situation at the German-Austrian border.
This is a problem that goes beyond the actual loss of time. Our drivers perceive the block processing as an imposition. In the currently very tense job market situation, everyone can ask whether he wants to do this and get slowed down regularly. Or if he simply looks for a different employer to send him on other routes. But here, too, let's not take it too far: our drivers are professionals with strong nerves and deal with the situation professionally.
That sounds as if block processing does not give you sleepless nights at all.
Not me and probably not our customers either. We do not want to talk down the subject, but we also do not want to dramatize it: Our international customers also send with us their shipments to Poland, France, Scandinavia and other regions. Thus, the tours affected by block processing towards Austria and Italy make only a single-digit percentage. We do not like what happens at the border. But we are in close touch with the customers, they know the problem and we make the best of it. Our European system traffic does lose track.
"• Miles of traffic jams due to #block processing in # Austria. How does the logistician DB #Schenker handle it?"

Tweet WhatsApp
Do you know by heart when the next block processings are scheduled?
Fortunately, there are only three left this year: November 2nd and 5th. We can do it!