When it rains people buy umbrellas, when the sun shines, they buy barbecue sausages for the weekend. Few things influence our shopping behavior as much as the weather, either unconsciously or consciously. For retailers, this means that either they look to the skies before ordering and delivering goods, or they consult special meteorological services.
"Weather has a strong influence on consumer behavior, especially when it comes to retail," says Manfred Spatzierer, Managing Director and founder of UBIMET. This company based in Vienna and with branch offices in Karlsruhe, Melbourne, Munich, New York, and Zurich provides meteorological data, forecasts, and alerts that enable weather-dependent industries worldwide to increase safety and efficiency.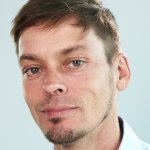 Manfred Spatzierer
"The recurring question is: How can I optimize my ordering process in such a way that I make optimum use of my warehouse capacities and place orders for fresh products with enough foresight to minimize spoilage?"
It is, therefore, quite evident that retailing is highly weather-dependent. When storms hit the Atlantic, container ships move slower. Shipments are also delayed if a landslide blocks a particular train route or if airplanes have to take a different course due to thunderstorms.
However, besides significant weather events, today, meteorologists can predict trends as far as individual retail outlets in a particular place. For this reason, more and more retail companies are relying on services from specialized providers: "The recurring question is: How can I optimize my ordering process in such a way that I make optimum use of my warehouse capacities and place orders for fresh products with enough foresight to minimize spoilage?" says Spatzierer.
Many factors determine sales
The weather is just one of several essential factors that determine the level of sales at the stores. For example, shopping in a supermarket with parking facilities is quite different from shopping in another supermarket of the same retail chain with no parking facilities in a pedestrian zone. When it snows, occasional customers disappear, and the revenues drop to almost zero. In this case, experienced managers who know their business and their customers may help.
However, a phenomenon like dental cleaning tablets sales rising is something you must first think about. "One can confirm that this peak takes place before the first forecasted spring day and then it disappears after a few weeks," says Spatzierer. "We have found out that cyclists take these tablets to disinfect their drinking bottles after the long winter and before their first ride out."
Seasonal forecasts also play a significant role in retail. For example, a chocolate producer withdraws its products from the market in summer. It is essential for them to know when the temperatures drop in autumn so that they end their summer break. Temperature forecasts allow manufacturers to start the three-week delivery process, including advertising campaigns, more precisely and thus generate sales directly.
UBIMET uses many thousands of weather influencing factors and many different data sets for forecasting. This includes retailer's data with daily and stores specific sales, information about special promotions, and the overall shopping frequency at a given location. UBIMET also compares long-term, high-quality weather data with retailer's data using artificial intelligence. "Special algorithms enable us to improve both procurement and warehousing significantly," says Spatzierer. "Formulas reduce margins of error in customer and store predictions by 10 to 12 percent as our meteorologists working on customer prediction models are not only programming experts, but also have a deep understanding of customer and weather data patterns, and this is reflected in sales."
Consumers have become more sensitive
Even the hot summer of 2018 had an impact on the retailers' ordering behavior. "Climate change is becoming increasingly important for customers," says Spatzierer. Moreover, this places some challenges on retailers' strategic decisions.
For example, the summer drought led to onions and storable potatoes being exported from Austria to Germany, France, and the Benelux countries because harvests there were more affected.
"Meteorologists are now helping retailers to make their supply chains more efficient. #Ubimet "

Tweet WhatsApp
In the long term, however, this led to onions and potatoes predominantly from New Zealand and Egypt being available on the market in spring 2019. However, their relatively longer transport distances led to higher costs, and their provenance contradicts the widespread commitment of retailers: Regional products instead of world market products. In a world where erratic weather conditions are on the rise, it's not getting any easier for retailers.
How about you? Do you believe that the weather has an effect on your personal shopping behaviour?