The logistics sector in Germany is doing well – experts expect the sector to continue to grow in the coming year. The experts in the committee of logistics experts forecast growth of 2.2 percent. But in addition to such a concrete forecast, it is above all the assessments of which trends will drive the industry in the coming months that are important for companies. "Many companies want to be able to classify themselves and compare them with the benchmark – the assessment of logistics methods, for example," says Prof. Christian Kille from the University of Applied Sciences Würzburg-Schweinfurt, who was one of the initiators of the committee. "It is important for companies to know: How are we developing compared to others, which areas will I have to consider more in the future? These are the questions managers ask themselves," says Kille.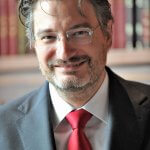 Prof. Dr. Christian Kille
"Logistics companies can position themselves more securely for the future through various pillars – not only in terms of customers, but also in terms of the depth of value added."
Trend Differentiation according to industries
After all, there are a number of subject areas that will have a particular impact on the industry in the coming year. In general, international shipment volumes will increase despite the existing trade conflicts. Eastern Europe, in particular, will be even more strongly integrated into the supply chains. In economic terms, however, the differentiation between the expected growth in logistics in construction and consumer goods and the decline in services for companies in the automotive and chemical industries is increasing.
Trend towards a shortage of skilled workers
Bestimmend wird auf jeden Fall das Thema Personal und Arbeitsumfeld sein. Auch wenn aufgrund der konjunkturellen Lage Kapazitäten verfügbar sind, bleibt es für Unternehmen weiterhin wichtig, Fachkräfte zu gewinnen, zu binden und zu qualifizieren. Möglich ist, dass die Restrukturierungen bei Automobilherstellern und Zulieferern die Fachkräftelücke in der Logistik füllen. Allerdings gibt es hier große Unterschiede bei der Bezahlung.
Climate protection trend
Sustainability and climate protection will also continue to be important for logistics companies. Many companies know that climate protection is necessary. And many are prepared to invest and take action in this area. However, there are three aspects that prevent companies from promoting sustainability with a positive impulse: Unclear statements and missing strategic decisions at the political level as well as significant additional costs in logistics due to the climate package, which, however, are often not easy to convey to customers.
Inspire - Encourage - Act: The International Supply Chain Congress in Berlin | logistik aktuell
Die LogistikbrThe logistics sector is facing enormous challenges. The motto of this year's German Supply Chain Congress (23–25 October) is therefore quite appropriate: Inspire • Encourage • Act.
logistik-aktuell.com
Trend digitisation and automation
When it comes to digitisation and automation, the lack of qualified specialists means that logistics is not as innovative as it could be. On the other hand, existing innovations in digitisation and automation solutions do not create completely new business models, but above all increase productivity. Disruption is therefore still outstanding.
Trend new business models
In this context, the logistics industry could at least breathe a sigh of relief: the experts assume that no really new business models will completely revolutionize the market. Instead, the existing models will be further developed, expanded or supplemented so that the companies remain fit for the future.
But what can logisticians and shippers do today to prepare for the coming year? In addition to the issues of digitization that have been discussed for several years, the focus is first and foremost on recruiting and retaining suitable employees. But then it's also important to diversify: "Logistics companies can position themselves more securely for the future through various pillars – not only in terms of customers, but also in terms of the depth of value added," says Kille. Those who offer many different services are less dependent on possible slumps in a sector..
"Outlook for 2020: DB Schenker presents trends and challenges for logistics companies and shippers DB#Schenker #2020 #Logistics"

Tweet WhatsApp
Logistics 2020: Partner for the future
The sustainability debate also requires an intensive examination of the topic. And finally, for both shippers and logisticians, the right partner has to be the one.
Because the shipper has to find the service provider who can reliably carry out the necessary logistical tasks. And the service provider ideally finds customers with whom a partnership is possible in order to further develop existing services.
What do you think of the assessment of logistics methods for the coming year 2020?