Lautergold, a traditional company from the Ore Mountains, is known for its fine spirits and liqueurs. However, in times of the coronavirus crisis, the specialist for hard liquor had a very special idea: if you can make schnapps, you can make disinfectants, too. In no time at all, Lautergold initially offered alcohol to pharmacies for the production of disinfection solutions and, in a second step, even set up its own production line for hand disinfectant. Always supported by DB Schenker as a flexible transport partner.
Huge demand for alcohol for disinfection
The phones and fax machines of the spirits manufacturer Lautergold are no longer sitting idle; inquiries are piling up in the email inboxes. No wonder, because the company has restricted its regular production to switch to a product that is extremely important and in demand in the times of coronavirus. Alcohol for disinfection is the new (Lauter)gold.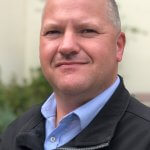 Mike Schneising, Lautergold operations manager
"The demand was enormous. Over 350 orders were placed within 3 days."
In view of the nationwide bottlenecks in disinfectant, Lautergold initially offered its entire inventory of high-proof alcohol to pharmacies in the Free State through the Saxony Pharmacists Association. They use the alcohol to make much-needed hand disinfectant. The demand was enormous. Lautergold operations manager Mike Schneising: "Over 350 orders were placed within 3 days. The delivery quantity had to be rationed so that as many pharmacies as possible could be supplied. We gave hospitals priority. "
And the demand continues unabated. Pharmacies from other federal states are now also increasingly inquiring with Lautergold. The entire company and its employees – from administration to production to shipping – reacted extremely flexibly and with dedication. All capacities were concentrated on the new task. At times, the normal product range was no longer bottled so that each new alcohol delivery could be filled into canisters immediately and sent to the processors – quickly set in motion via DB Schenker.
New production line and fast transport solutions from DB Schenker
And Lautergold went one step further. The company set up a new production line in mid-March. And after all the necessary ingredients had been supplied, the company began producing its own hand disinfectant. The first batch of the disinfectant registered with the Federal Office for Occupational Safety and Health under the name SeptoEx is approx. 50,000 liters and is already completely reserved for public institutions and pharmaceutical wholesalers. Further productions are primarily dependent on the availability of the main raw material, alcohol.
Now it was only a matter of quickly getting the precious disinfectant to where it would be used. DB Schenker Chemnitz, who have been providing Lautergold customers with transport and logistics services for over 15 years, was swiftly on hand with all the necessary resources. DB Schenker Chemnitz now picks up as many as three articulated lorries in Lauter-Bernsbach every day and distributes them directly to clinics, pharmacies and merchants.
Annett Riedel, Head of Sales DB Schenker Chemnitz: "There is no question that we are doing our utmost to keep our customers going in the current challenging times. This situation shows how valuable our own network is in Germany and all of Europe. We have our own vehicle fleet, competent and motivated employees and optimal processes – this gives us enormous flexibility. In the current cooperation with Lautergold, we are also proud to contribute to the containment of the corona virus by quickly supplying hospitals and pharmacies."
The power of business relationships based on partnership
The quick distribution of the new hand disinfectant is another milestone in the long-standing partnership between Lautergold and DB Schenker. Annett Riedel once more on that topic: "We value Lautergold as a very innovative company. Again and again we are able to support new product ideas and sales channels with the appropriate transport solution. One highlight, for example, was the launch of Lautergold spirits in China."
At that time DB Schenker brought 70 ocean freight containers to the Far East. And Lautergold is currently using logistics space at DB Schenker with a direct connection to the general cargo network to establish a new product – long drinks under proprietary brand – on the market. Based on such good experiences and a growing trust, you can always find a good solution together, even with short-term demands.
Contact
Annett Riedel
Head of Sales, Schenker Deutschland AG, Chemnitz
E-Mail: Annett.Riedel@dbschenker.com