Sustainable transports have become inevitable. But when it comes to the packaging of products, logisticians and manufacturers should exchange more information with each other, says Winfried Batzke, managing director of the German packaging institute dvi.
logistik aktuell: What will the packaging of the future look like?
Winfried Batzke: On the one hand, new materials are certainly being used: there are already some materials of natural origin, such as palm or banana leaves. Their properties are often comparable to those of petroleum-based products, but the prices are not yet right. Thanks to the low oil price, plastics are cheap today. You also have to see that bio-based plastics compete with food production.
In addition, packaging becomes more individual and adapts to the product. Online trade in particular is driving this to resolve the congestion in city centers. In future, the question will be how freight costs are calculated – by volume or weight?
Packaging is also more developed for the user: demographic change, for example, means that more older people can open packaging more easily.
Finally, packaging will protect products better. Not only in the food sector, but also to avoid counterfeiting. In return, packaging may receive digital features and become more intelligent.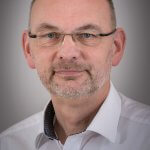 Winfried Batzke, Managing Director dvi
"In many companies is insufficient knowledge about packaging and the subsequent processes. This is usually the responsibility of the purchaser or product manager, but not a packaging expert."
Sustainability and the concept of a circular economy are becoming increasingly important for customers and companies today. How does that affect packaging?
The trend towards more sustainability is definitely there and has an impact on the decisions of manufacturers, especially in the consumer goods industry. We are seeing a change that sweeps entire company structures.
The packaging industry has been endeavoring to be more sustainable for many years – due to the license fees on packaging, minimizing the use of packaging material has long been necessary. Added to this is the fact that many large companies are committed to more sustainability and the goals go beyond material savings. However, these goals can only be achieved if the B2B business becomes more sustainable – and packaging and recycling play a major role here.
Doesn't sustainable packaging make especially sense in the B2B business? After all, there is no need to put up a logo or create an incentive to buy. Actually ideal for sustainable packaging, right?
There are many options here, for example omitting printing inks or dispensing with elaborate design elements. But packaging is primarily about protecting products – their carbon footprint is much larger during manufacture than later during transport.
How does this trend affect logistics?
Transports can be more expensive. We see that in the logistics of the filling material, for example. So far, air cushions have often been used, now alternative filling materials are used, for example straw. However, this is more expensive.
Basically, it is important to question the entire lifecycle. Are the new materials and packaging really better or do they just look green? Reusable packaging is also not better per se, here the emissions and the costs for the transport have to be added.
How well do manufacturers and logisticians work together when planning packaging?
Certain aspects of logistics play a major role in packaging: How can the product be palletized or transported? But beyond this simple information, logisticians are consulted far too little. This is due to the fact that in many companies there is insufficient knowledge about packaging and the subsequent processes. This is usually the responsibility of the purchaser or product manager, but not a packaging expert.
"Straw, plastic and digital features in the #packaging of tomorrow: Sustainable solutions are becoming more and more important, says Winfried Batzke from the #dvi packaging institute DB #Schenker #dvi #logistikaktuell #filling material"

Tweet WhatsApp
This is how the typical reactions of logisticians come about: They often put their hands over their heads when they see the products on the displays that are difficult to transport or are simply not designed for the requirements of multiple reloading. It is interesting that companies often ask the dvi what they have to consider when shipping worldwide. I have the impression that logisticians and manufacturers should talk to each other a lot more.
Qualification and know how
Optimize packaging
: At the Leipzig Logistics branch, DB Schenker serves large customers, including the automotive industry. The company decided early on to have packaging technicians deal with packaging issues. The highly qualified team is now transferring its knowledge to other locations in order to create synergies for better packaging and packaging materials. The Leipzig team is also dedicated to the topic of sustainability. It supervises student research and tests new products, for example corrugated cardboard pallets. In addition, the packaging technicians use various alternative packaging materials in pilot projects and improve the packaging concepts on an ongoing basis.
Contact
Anna Förster
Head of Packaging Solutions
Schenker Deutschland AG
Leipzig-Logistik
anna.foerster@dbschneker.com
Related Articles