Big cheers on a small scale: On October 31, 2020 at 2 p.m. the first aircraft touched down on the runway of the newly opened Berlin Brandenburg Airport. After 14 years of construction, the airport with the nickname "Willy Brandt" was put into operation.
Reason enough to take a look at the latest mega-projects in the world with a series of articles: How do the declining passenger and airfreight numbers comply with the often ambitious expansion plans?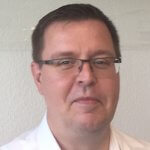 Daniel Rapp, Head of Airfreight Branch Berlin
"We have been looking forward to the new airport for 10 years. In Tegel we sat a bit away from the airport. Now we are closer to freight and customs."
14 years of construction
Airports are gateways to the world and important transport hubs. As transhipment centers for air freight, they maintain the supply chains of industry and trade. At the same time, they represent political will to globalization. This is also the case with Berlin Brandenburg Airport, whose distinctive abbreviation BER replaces the previous SFX and TXL. Up to 46 million passengers are expected to land here every year, and perhaps even 54 million in the long term. The opening was originally planned for 2011. Structural and technical difficulties delayed the project for nine years. 14 years of construction are behind the airport, which ranks third among German hubs behind Frankfurt and Munich.
Cargo has been flying from BER since 2013
BER has been open to air freight for years. Since 2013, express freight and additional freight have been handled from Berlin-Schönefeld Airport via the new BER Cargo Center. With the closure of Berlin-Tegel Airport one week after opening, all air freight will be handled via the Cargo Center at BER.
Customs, the border veterinary service and the phytosanitary control are located here, but also the rooms of DB Schenker and other forwarding agents. "We have been looking forward to the new airport for 10 years," says air freight manager Daniel Rapp, who has been with DB Schenker for 14 years. "We moved in in March 2019 and now we know the processes and the locations. We were also able to help shape occupational safety and the routing. "25 employees from the Air and Oceanfreight office work at BER. "In Tegel we sat a bit away from the airport. Now we are closer to freight and customs, "said Rapp.
An own cold room
In the Cargo Center, DB Schenker has its own storage space and – unique at BER – its own cold room. Up to 75 pallets can be stored at temperatures between 0 and 30 ° Celsius. "As a GDP-certified service provider, we made a conscious decision to offer our customers cold chains from a single source. That's why we built the cold room, "says Rapp. DB Schenker is targeting, in particular, pharmaceutical customers of the region.
Berlin Brandenburg is becoming important for air freight
With the opening, BER has left major crises behind: Its location was just as controversial as the concept that instead of a new building only provided for the expansion of the existing Schönefeld Airport. Until recently, critics fought for the preservation of the inner-city Tegel Airport. Tempelhof had shut down years ago.
"The wait is over: BER is finally up and running. DB Schenker has been handling air freight through the airport since 2019. #DBSchenker #HelloBER @berlinairport"

Tweet WhatsApp
But because of the corona pandemic, air traffic has collapsed worldwide. This has fundamental consequences for BER. For a long time it was considered too small, now it is too big. In 2020 Berlin expects 10 million passengers. In theory, up to 27 million people can be processed each year. Terminal 2 is turnkey, but will not go into operation for the time being. The planning for further terminals has been stopped for the time being.
Daniel Rapp is nevertheless satisfied because the logistics specialist sees great potential in the region for air freight. Mainly because large companies are relocating to the region. "The airport turned out very good," says Rapp. "As a native of Berlin, it always annoys me a little when people don't assess it in a fair way."
What do you think of the new BER Airport?
Contact
Daniel Rapp
Head of Airfreight Branch Berlin
Schenker Deutschland AG
daniel.rapp@dbschenker.com
Related Articles