The past year was one big challenge: lockdowns and global-scale isolation during the corona pandemic damaged economies and societies around the world. Times are rough for logistics providers. As the pandemic is far from being over, 2021 will see more challenges. And the effects on global economy and companies in various countries are only vaguely perceptible.
But which trends govern the sector? What will be the major factors influencing logistics around the world? And what will logistics experts have to be aware of when times get better but they are either more or less crippled?
Locational advantage in Germany
As a business location, Germany got through the crisis pretty well so far, because its logistics providers' response to changes was very flexible according to Prof. Dr. Christian Kille, who teaches at the university for applied sciences Würzburg-Schweinfurt: "We are world best in the World Economic Forum's ranking for a reason, as the performance of our logistics providers is extraordinarily good", says professor Kille. In addition to his work at the university, the scientist is a member of the expert committee Sages of Logistics, who exchange views on the sector's prospects on a regular basis.
More resilience by choosing suppliers
The resilience of supply chains is an important issue. Global supply chains collapse when suppliers drop out because of a catastrophe and transport carriers disappear. Resilient chains thus require shipping agents from commerce and industry to focus more on weaker elements. That includes transport routes and carriers as well as suppliers.
In the long run, this leads to a structural transformation in industrial production "Supply chains become shorter, we see a slow and continuous relocation of production and supply closer to Europe", says Kille. That also means that products from Germany for sale in China will rather be produced there.
This trend is what the sages of logistics call regionalized globalization. And they think it may have a big impact on the sector: regional supply chains are easier to handle and reduce risks. "Parts of logistics become easier, more reliable, and cheaper", says Kille.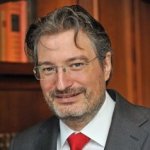 Prof. Dr. Christian Kille, member of the expert committee Sages of Logistics
"Parts of logistics become easier, more reliable, and cheaper"
More planning causes more effort
However, this does not mean that logistics services will be cheaper. For one, higher expenses, for example for containers and experts, compensate the savings of shorter distances. Also, the transition to a regionalized production will not be complete. Not all suppliers will make that step. "And if we fully think through value chains, global supply chains will partly remain. Some value-added steps come closer, but longer transport routes will remain on a big scale", says Kille. As a consequence, that means more effort for logistics providers who will have to plan several processes.
Continued digitization – with limitations
This is associated with an important factor of a company's success: the transparency of supply chains. "We need to have an idea of the flow of goods", Kille confirms. "But as supply chains include so many different actors, there are a lot of black holes."
First and foremost, the use of digital technologies could make supply chains more transparent. The coming years will see continued digitization. It can only be successful though, if the involved parties are willing to network closer and share data.
"Data on transports have to be stored in a way that makes them accessible to everybody", says Kille. However, many small businesses shy away from investing a lot of money in digital technologies. "A small contractor with small volume only has one shot. It needs to know exactly which digital tools it invests in", Kille says. On top of that, problems in communication exist between the involved partners, suppliers and trading partners that impede transparent digital chains. Lastly, many companies hesitate to share their own data with others.
"#Logistics #trends 2021: Regionalized #globalization, #digitization, and #sustainability rule the sector, says logistics expert professor Christian Kille. #DBSchenker #logistikaktuell"

Tweet WhatsApp
Sustainability comes back to focus
One thing is sure to determine logistics over the next years: sustainability. Experts can already see relevant enhancements in efficiency of sustainable transport in logistics as of today: a more intelligent planning increases capacity utilization and new engines and green warehouses reduce CO2 emissions. There is a simple reason for striving for more efficiency and it's not only the higher awareness of supply chains: "Climate-friendly investments tend to pay off very fast", says Kille. One example can be seen in the real estate sector: Following green building standards makes it easier to get a building permit and saves service charges for the occupier.
Change of image for logistics
There is one thing logistics providers probably won't have to worry about this year: democratic change and skilled worker shortage. The structural transformation of industrial production might make the logistics sector more attractive for professionals, IT specialists, and engineers. It was the corona pandemic that caused a change here. "Young people are no longer looking for jobs in automotive, but in logistics." Kille states that a sector that manages to operate even under the most adverse conditions is very tempting for junior staff.
Related Articles