Is the dream of climate-friendly flying coming true? DB Schenker and Lufthansa Cargo launched the first regular and CO2-neutral cargo flight connection in the history of aviation at the beginning of April. Flight LH8404, a Boeing 777F, took off from Frankfurt am Main at 09:14 on April 1, 2021. The plane's destination: Shanghai Pudong. The special feature: The flight is CO2-neutral. The aircraft's fuel requirements are covered entirely by Sustainable Aviation Fuel (SAF).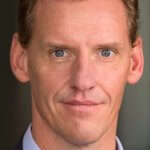 Jochen Thewes, CEO of DB Schenker
"We are proud to have already convinced so many customers of this future-orientated product."
DB Schenker and Lufthansa Cargo will operate the intercontinental connection in a climate-friendly manner every week. For each flight, around 174 tons of CO2-neutral SAF will replace the conventional kerosene that has been used to date. This avoids around 540 tons of greenhouse gases per flight – one ton of kerosene produces 3.15 tons of CO2 direct emissions.
"As of now, carbon neutral supply chains are also feasible with air freight," says Jochen Thewes, CEO of DB Schenker. "We are proud to have already convinced so many customers of this future-orientated product. Next, business and politics have to take
charge to create more capacity for regenerative fuels and clean aviation."
New ways for more climate friendliness
With the intercontinental connection every week, the logistics service provider and the airline are breaking new ground in making aviation more climate-friendly. Carbon dioxide – the chemical name is CO2 – leads to the warming of the earth's atmosphere. According to Lufthansa, aviation accounts for more than 2.8 percent of annual CO2 emissions worldwide. About 80 percent of these are caused by flight distances of more than 1,500 kilometers, where passengers can rarely switch to other modes of transport. Sustainable Aviation Fuel is therefore one way of reducing CO2 emissions from aircraft. Currently, SAF is around three times more expensive than fossil kerosene. In addition, there is still not enough SAF available on the market.
"In the production of conventional kerosene, oil and therefore carbon is taken 'out of the ground', where it has been stored for millions of years and is released anew into the atmosphere when burned, which accelerates climate change," explains Andrea Dorothea Schön, Senior Manager Carbon Controlling & Consulting at DB Schenker. (Link: https://logistik-aktuell.com/2020/10/26/we-are-in-the-midst-of-change/) "SAF, on the other hand, is made from organic waste." The fuel is mainly obtained from biomass waste – for example, from used vegetable and cooking oils. Combustion in the engine thus releases only CO2 that was previously removed from the atmosphere during the growth of the plants. Greenhouse gases generated by the production and transport of this fuel are fully compensated by offset projects. This results in the flights becoming completely greenhouse gas neutral.
CO2 avoidance is credited to customers
Behind the launch of the aircraft to Shanghai lies a great deal of planning. As early as November 2020, DB Schenker and Lufthansa Cargo launched a first flight that caused a sensation. However, the exclusive refueling of aircraft with SAF is not yet legally nor technically permitted. Therefore, DB Schenker and the airline are taking a different approach: A quantity of SAF is fed into the refueling system at Frankfurt Airport that corresponds exactly to the fuel requirements for the flights from Frankfurt to Shanghai and back. Each aircraft that is subsequently refueled from the tank storage physically receives and consumes a small portion of the SAF. The total amount of CO2 avoided in this way can be credited to the carbon footprint of the customers paying for it, divided according to the amount of fuel used.
Well-known first customers: Mercedes-Benz, ZF and Merck
With the weekly connection between Europe and China, the two partners hope to create more momentum for climate-friendly traffic. "Today, we jointly launched the world's first regular sustainable cargo flight connection. This paves the way for many more connections of this kind," said Dorothea von Boxberg, CEO of Lufthansa Cargo. "We are counting on the determination of our industry and the dedication of consumers to get this off the ground together."
"Frankfurt, Germany, 4.1.2021, 09:14: Ready for takeoff! DB Schenker and Lufthansa Cargo will be flying CO2-neutral to Shanghai in China on a regular basis from now on. #DBSchenker #logistikaktuell"

Tweet WhatsApp
The demand for sustainable logistics solutions is growing. With the new green product for air freight, initiators DB Schenker and Lufthansa Cargo are creating a new offering for more sustainable supply chains. The first customers of the new program include Mercedes-Benz, ZF and Merck. They can credit the avoided greenhouse gases proportionately to their carbon footprint.